The Content Pane - Elements

The Content pane uses three sub-panes for organizing the various website building blocks, one for content Elements, one for Components, and one for Symbols.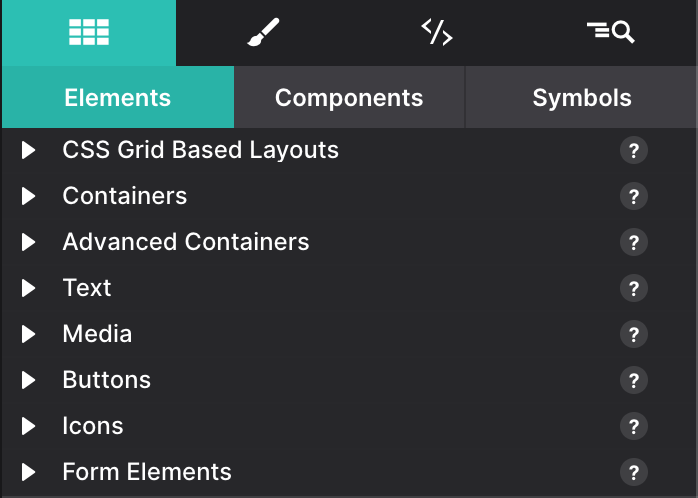 When the Content pane is selected the most frequently used, Elements sub-pane is open by default. From this pane, you can add headings, buttons, images and more to the canvas to build your page.

Contents in this chapter

---